Light machining in-house and project based prototyping to remove obstacles or create new possibilities. In consultation with camera professionals we are happy to support those 'make the shot possible' challenges.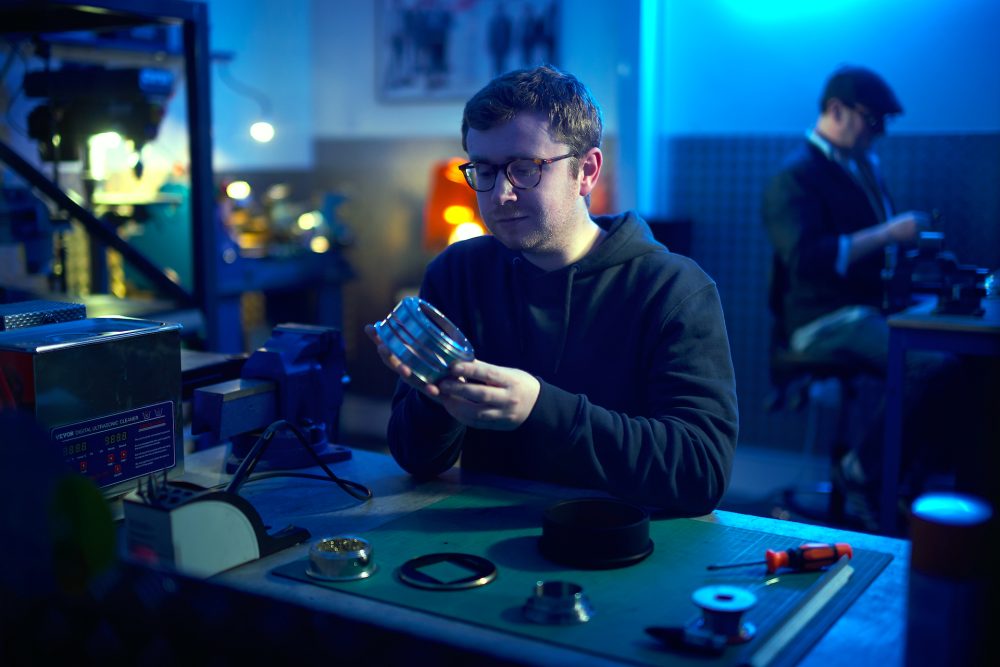 Machine Room
We have a thread-capable variable speed metal lathe with custom tooling, drilling and milling machines for modification through to design and manufacture of one-offs or limited batch components of cine hardware in aluminium, brass or acetal. We have Computer Aided Design capability and numerous suppliers in the Aerospace and Defence industries for manufacture of more complex components, at volume, in stainless steel, titanium and other materials if required.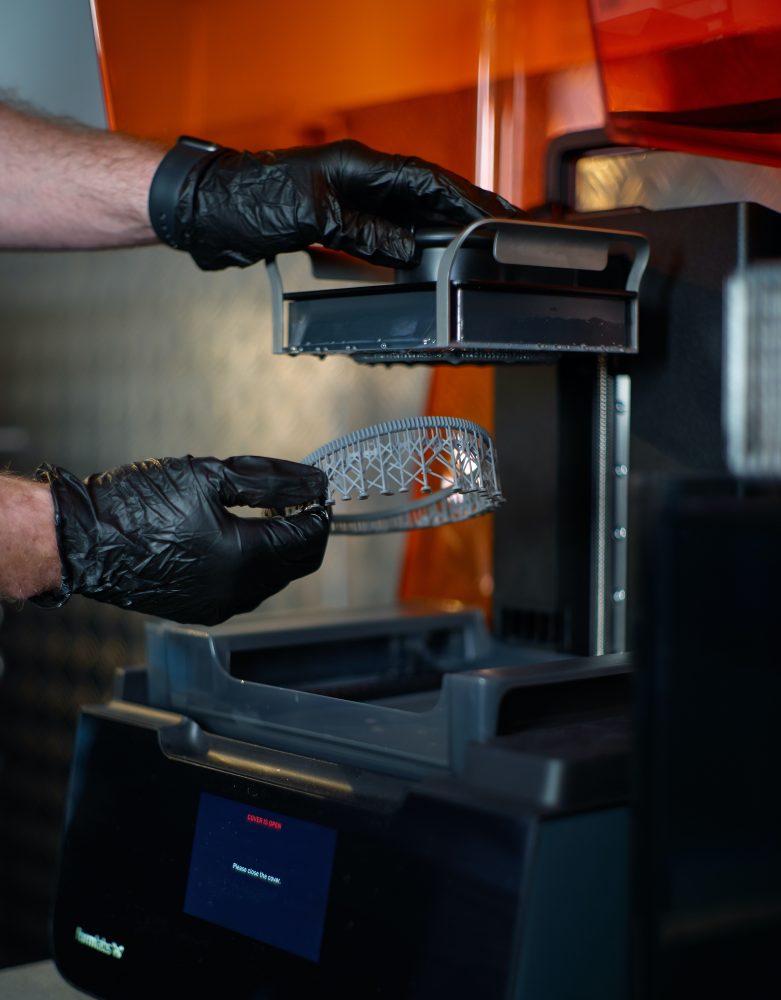 Additive manufacturing
In house CAD design capabilities and stereolithography laser UV resin and fusion deposition modelling machines for rapid prototyping in a wide range of ABS and photopolymer nylon materials from rigid &durable to flexible and elastic. We can model and manufacture follow focus gears, gaskets, brackets, bushings, spacers- virtually any design.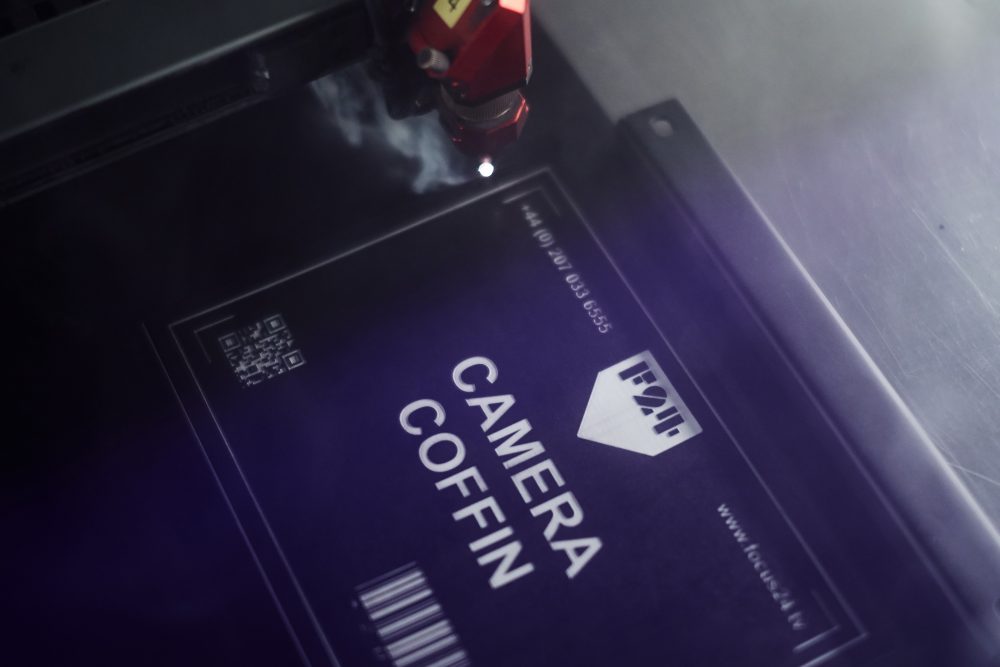 Engraving & Cutting options
We are equipped with CO2 and fibre laser machine for engraving, marking and cutting, and a CNC mechanical engraver for deep engraving in metal for bold colour infill. We can engrave lens scale rings and bodies, camera/grip gear, case labels and custom foam, logos and badges to ultra fine detail.