Optical facilities are available to prepping crew for peace of mind. Through 'No.9 Optics' our on site expertise extends to metrology, evaluation, adjustment and the full refurbishment of spherical, anamorphic and parfocal zoom lenses. We will squeeze out every line pair and ensure they rotate smoother than silk.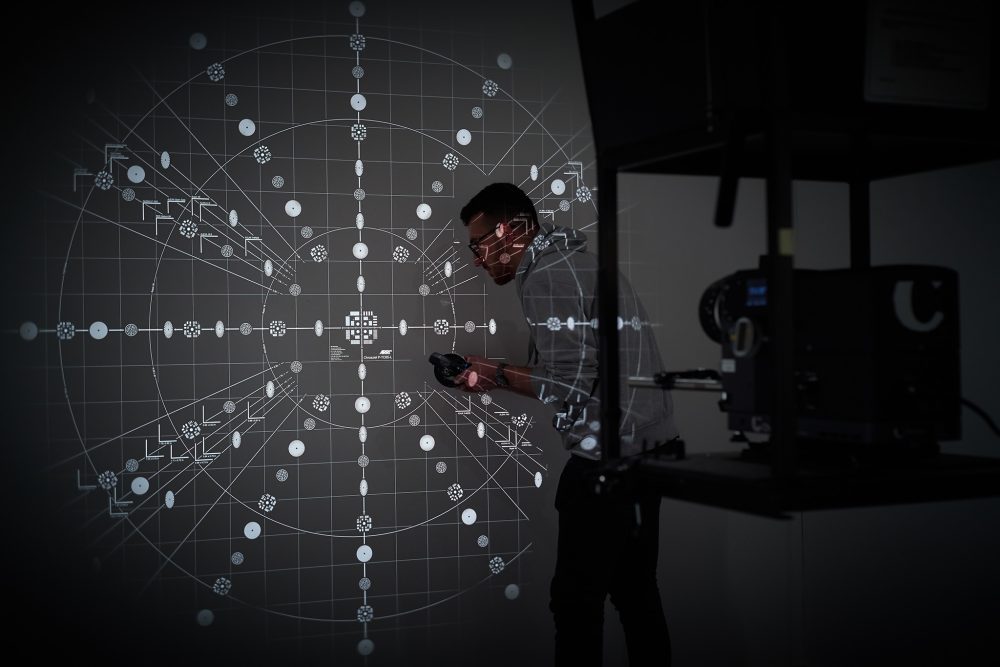 Lens Projection
We have a dedicated projection room with bright LED Chrosziel projector with up to Medium Format capability. With E, EF, PL, LPL we can accommodate virtually any legacy stills or cine lens. With integrated lens support, lens data, power interfaces and wireless follow focus, visiting crew can check lenses quickly and efficiently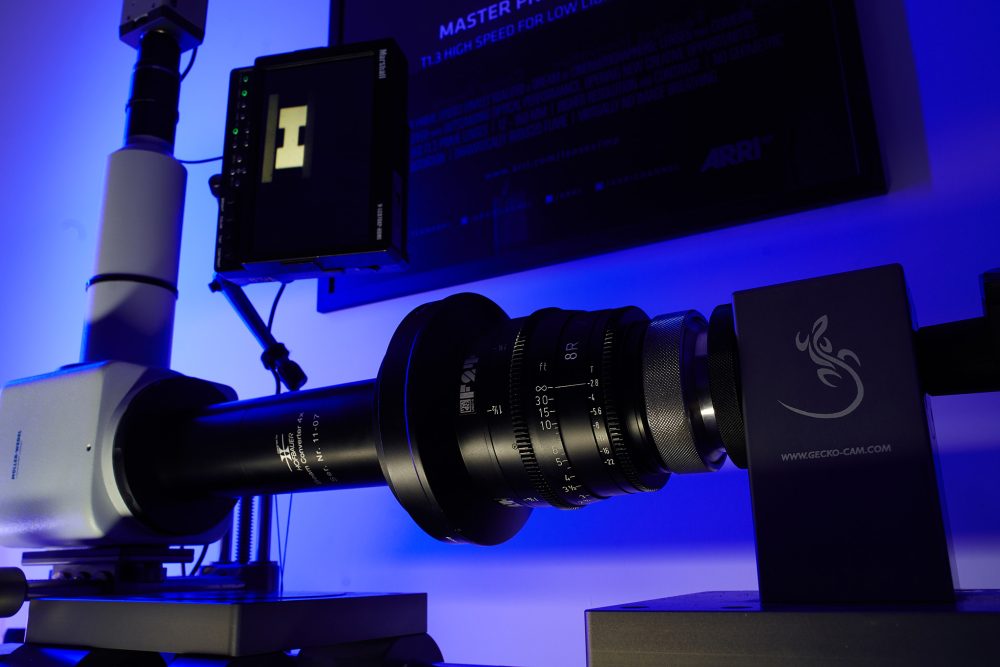 Collimation
Single micron accuracy via our GeckoCam auto-collimator that supports LPL, PL, EF, and E-mount. Cine thread mounts capable of measuring lenses from 6mm up to 300mm focal length and virtually any legacy photographic stills lens mount to ensure ultra back focus accuracy.